This message was originally sent out via the AAPIP mailing list on Tuesday, November 29, 2016, which coincided with 2016's #GivingTuesday.
Dear AAPIP Friends, Family, and Colleagues,
As we begin to fully process the Presidential election results and the impact it will have on all of our communities, we become increasingly concerned for historically vulnerable communities, particularly the Arab, Middle Eastern, Muslim, South Asian (AMEMSA), LGBTQ, and immigrant & refugee populations. While acts of violence and hate are not new to our community, complacency and continued acts of hate are not the reality that we are willing to accept.
AAPIP continues to envision a just and equitable democracy with the full civic and economic participation of AAPIs. This vision will continue to remain highly relevant in the days, months, and years ahead. We know that AAPIP plays an important role bringing philanthropy and community together to address unmet needs in our community. We hope you'll consider a few action items:
While the future holds much uncertainty, we are inspired to hear stories of funders standing with those individuals and communities who are most vulnerable in the current political climate. We, at AAPIP, stand with you too.
Sincerely,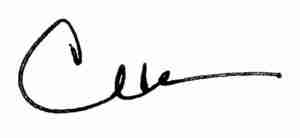 Cora Mirikitani
President & CEO
Support AAPIP community partners today!
AAPIP has been proud to support a number of groundbreaking social justice initiatives on behalf of AAPI communities and causes in the U.S. Please consider giving to one of our community partners now!
Coalition of Asian American Leaders (CAAL)
AAPIP incubated CAAL, which is now led by local Asian American leaders in Minnesota who are leveraging their assets to harness power to build unity, cohesion, and common agendas to advance equity.
AAPIP led a concerted effort to learn, research, and listen to LGBTQ AAPI groups and leaders to determine how to better partner and support this community that has various assets, challenges, and needs.
API Equality Los Angeles • API Equality Northern California • API Wellness Center • California Faith for Equality • Freedom, Inc. • Network on Religion & Justice for API LGBT • National Queer API Alliance (NQAPIA) • Providence Youth Student Movement (PrYSM)
Post 9/11, AAPIP raised the visibility and collective power of Arab, Middle Eastern, Muslim, and South Asian (AMEMSA) communities. AAPIP informed, engaged, and leveraged the philanthropic sector to invest in AMEMSA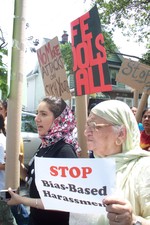 community infrastructure in the San Francisco Bay Area.
3rd I South Asian Independent Film • African Advocacy Network • Afghan Coalition • Alliance of South Asians Taking Action • Arab American Cultural Center of Silicon Valley • Arab Cultural and Community Center • Arab Film Festival • Arab Resource and Organizing Center • Council on American-Islamic Relations • Islamic Cultural Center of Northern California • Islamic Networks Group • Narika • Omid Advocates • SEMAH • The Sikh Coalition • Zawaya
National Gender & Equity Campaign (NGEC)
AAPIP provided core operating support, peer learning spaces, and culturally relevant skills-building trainings to strengthen capacity and advance shared movement building goals.
Association for the Advancement of Hmong Women in Minnesota • Center for Hmong Arts and Talent • CAPI • Chinese for Affirmative Action • Chinese Progressive Association • Khmer Girls in Action • Korean Resource Center • Koreatown Immigrant Workers Alliance • Lao Assistance Center of Minnesota • Mu Performing Arts • National Asian Pacific American Women's Forum • National Coalition for Asian Pacific American Community Development • National Korean American Service & Education Consortium (NAKASEC) • Shades of Yellow • South Asian American Leaders of Tomorrow (SAALT) • South Asian Network • Southeast Asian Resource Action Center (SEARAC)
AAPIP supported DACA-eligible API students in ten-week internships with social justice and labor organizations, and UCLA Dream Resource Center leadership retreats.
Asian Pacific AIDS Intervention Team (APAIT) • Asian Pacific Islander Obesity Prevention Alliance (APIOPA) • Chinatown Community Development Center • Pre-Health Dreamers • UCLA Labor Center • UPLIFT (formerly ASPIRE – LA) • Women's Donor Network