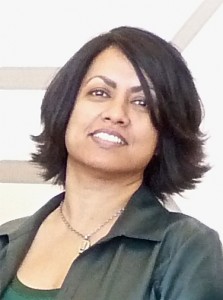 AAPIP is pleased to announce that N. Nina Ahmad was elected to the AAPIP Board of Directors at the 2012 Annual Meeting in Los Angeles, on April 29.
Nina is a Trustee of The Philadelphia Foundation, as well as a founding member of the Asian Mosaic Fund giving circle. Nina joined The Philadelphia Foundation's board of managers in 2011.
In addition to her work with The Philadelphia Foundation and the Asian Mosaic Giving Circle, Nina is a founding member of Asian Pacific Americans for Progress, and in 2009 was appointed by Philadelphia Mayor Michael Nutter to serve as the Chair of the Philadelphia Commission on Asian American Affairs. She has also served on the Taskforce for Racial and Cultural Harmony of the School District of Philadelphia.
"We are so fortunate to have Nina join the AAPIP Board of Directors. Her deep knowledge of the AAPI community in Philadelphia, and her demonstrated commitment to community-based philanthropy, are incredible assets for our work not just in the Philadelphia region, but across the nation", stated AAPIP President/Executive Director, Peggy Saika.
Nina is the President of PrymeJenomix, an emerging life science company based in Philadelphia, PA, as well as a court-qualified expert witness in forensic DNA analysis. She has a Ph.D. from the chemistry department at University of Pennsylvania.